"You can do it." 
T
hat's the mantra that Center for Mindful Learning Founder and Director Soryu Forall gave us residents before embarking for one-and-a-half months of retreat at the Sogen-ji temple in Japan. The phrase applies to many aspects of the CML Community, from sitting meditation practice to the daily operations needed to keep the organization functioning. But as one of the two new additions to the Modern Monastic team, "You can do it" related most closely to CML's biggest and most exciting ultimatum: finding our new business model (help us with this process by signing up for a 
Customer Development Interview
).
One of the things that drew me to join CML's residential program was the chance to participate in the dynamic process of creating a financially sustainable contemplative community in the 21st century. Unlike many organizations that are only concerned with making as much money as possible, CML faces the challenge of crafting a business model that balances profitability with an authentic service to the world. Ideally, it would directly serve our vow to create a culture of mindfulness in the modern world.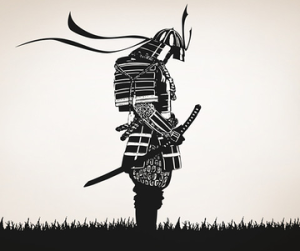 Like the Jungian hero's journey, our business model development is a challenge that we must rise to. In some ways, our business model we choose will define not only what services or goods we provide, but who we are and the good that we are able to do for the world.
The questions we face are daunting. How can we survive and grow within a hyper-competitive economy? How can we not only maintain our current reach, but also expand? And how can we do it all while staying true to our values and fulfilling our vow to create a culture of mindfulness?
I feel privileged that my education and work have brought me so much on-the-ground organizational experience and formal training, and I'm proud to apply this to the project of determining our future livelihood. I'm grateful to be here, living and growing with a warm-hearted group and a way of life that is somehow both intensely challenging and deeply relaxing. It's an honor to be part of this community and pioneering movement for a compassionate world.
We issue forth into uncharted territory. I envision myself as a warrior, a heroic champion of what's right, but if I've learned anything as a grassroots organizer, it's that no one person can achieve victory alone. We really are all in this together. So we'll be calling on you to be part of this community: to help build our business model, to support us financially, to share in overcoming hurdles and celebrating victories. This is how we grow. This is why we're here. Remember, "You can do it."
The following two tabs change content below.
Peter Williams
Peter has always aimed to make the world a better place. At age fifteen, he volunteered for a progressive mayoral candidate, and got hooked on social change. While attaining a Master's degrees in Political Science and Sustainable Business, he threw himself into a career as an advocate and organizer for democracy, human rights, and the environment.A decade of championing progressive causes introduced Peter to the challenges of apathy, burnout, and corruption. Searching for answers, Peter turned inward through lucid dreaming, labyrinth walking, and wilderness meditation. Direct experience of interconnectivity and compassion renewed Peter's calling, and recurring dreams brought him to lead workshops on meditation, mindfulness, and lucid dreaming.By living in a community that uses mindfulness to help others, Peter is learning to harness the metamorphic power of contemplative practice for building a loving and harmonious world.
Latest posts by Peter Williams (see all)